Creative Letters on Hoarding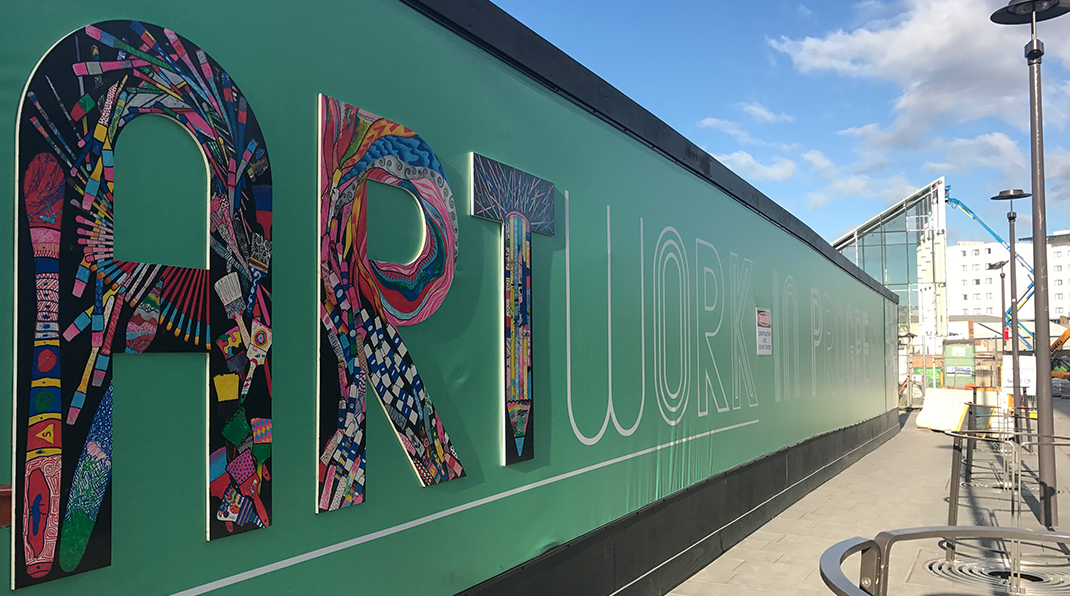 ---
Artist: Elyssa Sykes-Smith
Curator: Art Pharmacy Consulting
Installed: August 2017
---
ARTWORK DESCRIPTION:
During the winter holidays of 2017, local Sydney artist Elyssa Sykes-Smith, led workshops at East Village Shopping Centre for artists in miniature – children. Elyssa's practice is currently focused on site-specific sculpture and using sculpture that "not only responds to, but brings a site alive."
The NAS graduate and Sculpture By The Sea prize winner facilitated an arts and crafts activity which saw local children and their parents colouring in large timber letters that featured botanical designs. Elyssa portrayed Australian native plants and small figures that were incorporated into the plant forms. The overarching concept behind this work was to engage the local community, with a nod to the surrounding environment.
Parents and children were invited to attend a community event at Green Square Town Centre where the letters were installed on Mirvac and Landcom's hoarding.
---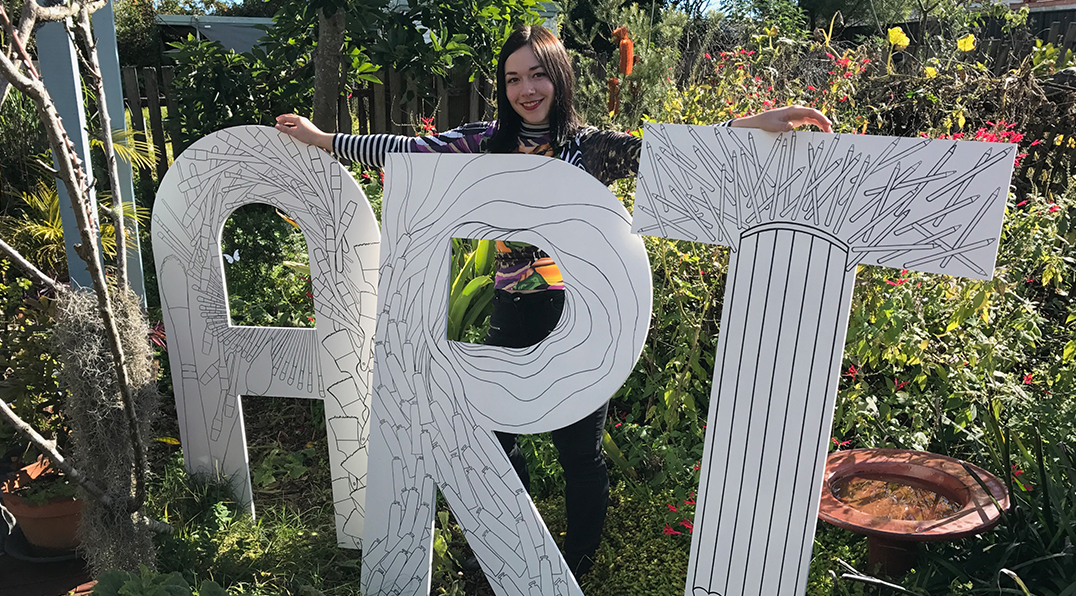 ---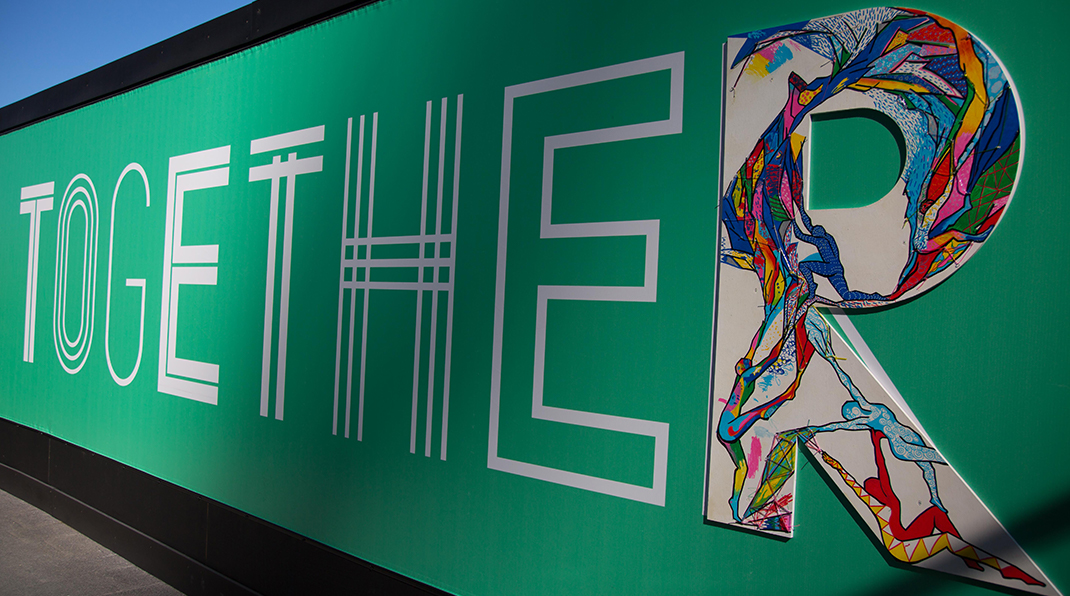 ---
ARTIST:
Elyssa is a Sydney-based artist whose work is founded on the principle that a simple pose or gesture has great communicative and expressive power. She is interested in translating as opposed to imitating the figure, to suggest embodied human experience, often deconstructing her figures and creating abstract forms. She likes to express how it feels to be in a body.
Elyssa has attained a Bachelor of Fine Arts (Honours) Sculpture Major from the National Art School.
---