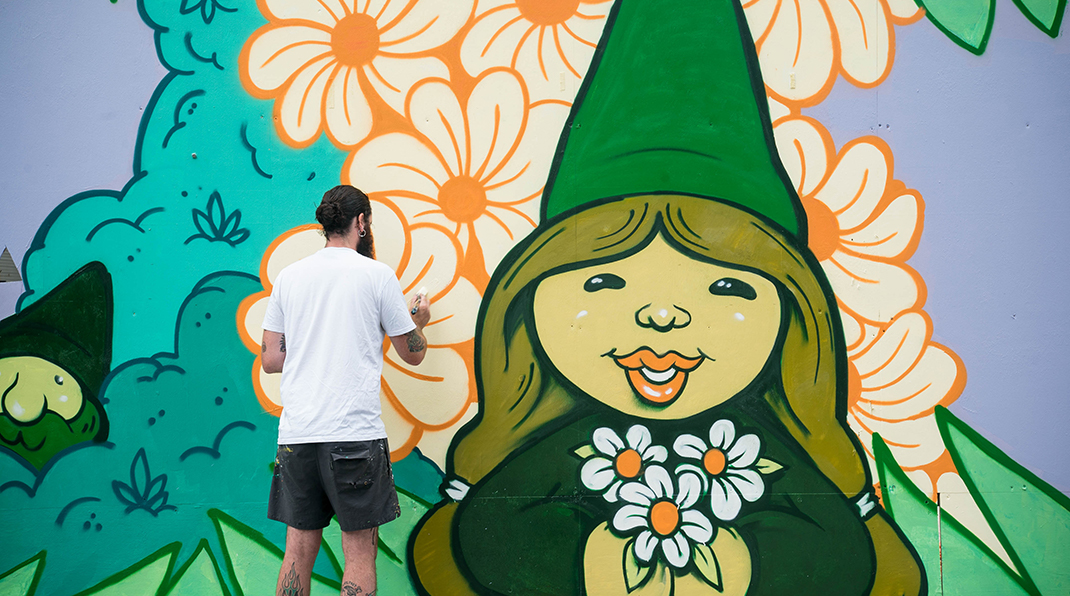 ---
Artist: Sindy Sinn and Mike Watt
Curator: Art Pharmacy Consulting
Installed: April 2018
---
ARTWORK DESCRIPTION:
Sydney locals Sindy Sinn and Mike Watt created a family-centric mural at Green Square. The 'Green Square Gnome' mural was created over four days on a large scale at 33 metres long and 3 metres high, and was made in a high foot traffic area to appeal to the young families of Green Square.
The colourful, nature inspired graphics featured images of whimsical magic for younger community members to enjoy. In addition, there are a number of gnomes hidden within the mural for families to find, creating a fun interactive element to the work.
The mural also draws inspiration from Evelyn Araluen Corr's poetic excerpt from K:1 Yellowmundee. Evelyn is a Red Room Poetry commissioned poet.
All this might be lonely
but then the stars come here
to shine the shape of song
and hear you say
it's nice
to have someone
to talk to.
---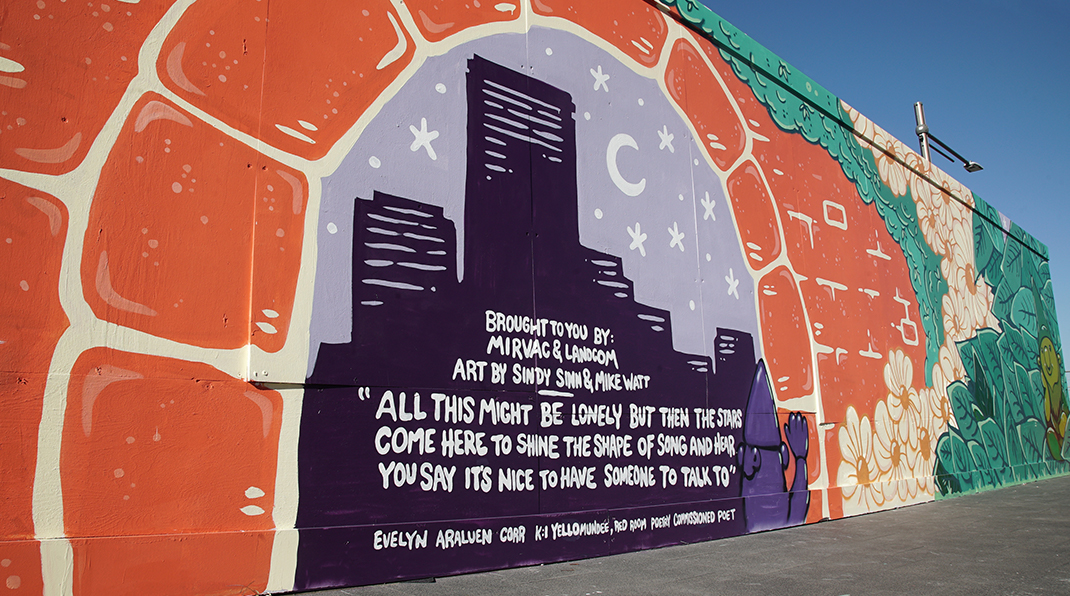 ---
ARTIST:
Sindy Sinn is a Sydney based illustrator and artist, as well as the Head Illustrator and Co-Founder of Snake Eyes Studios in Newtown, who specialises in bold rad artwork. His artwork and illustrations have been used all over town - from restaurants, to band merchandise to apparel design. Sindy "prefers chunky markers to biros" and is "always down for silly-business."
Mike Watt is an illustrator and artist based in Sydney. He uses a variety of mediums and methods to make his works, which normally consist of his distinctive "gnarly" characters. Mike draws inspiration from people he sees in the street and is fascinated with the weird details and quirks which he pushes into his work and makes his own.

---