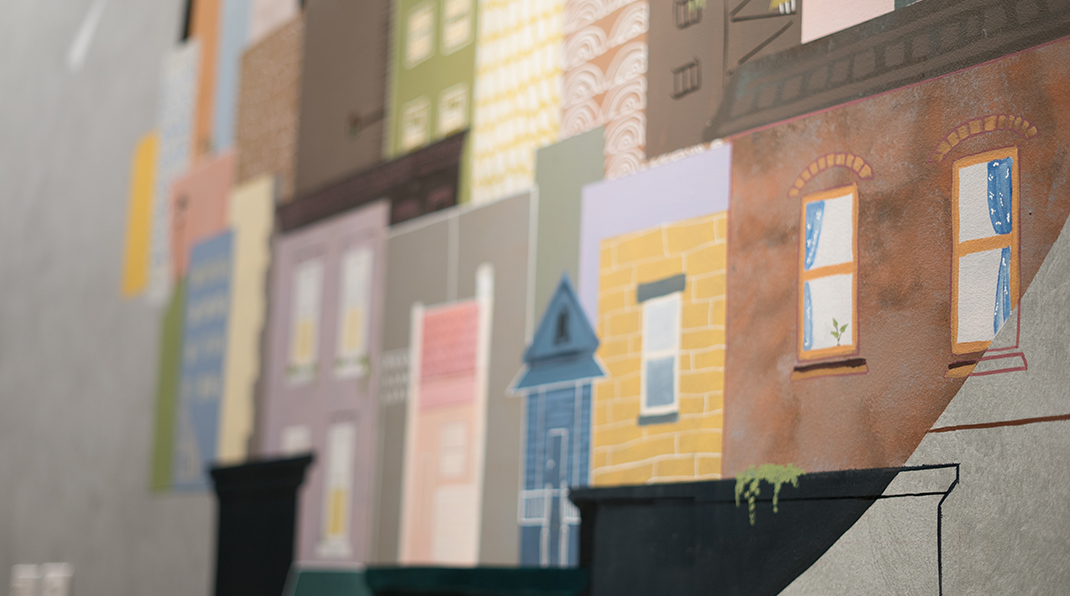 ---
Artist: Amy Roser
Curator: Art Pharmacy Consulting
Installed: April 2017
---
ARTWORK DESCRIPTION:
Local artist Amy Roser teamed up with Red Room Poetry to create an engaging mural for Green Square's local community space, 'The Social Corner'. Red Room is a local organisation that champions poetic project for positive social impact. Amy worked with poet, Lachlan Brown, using an excerpt from his poem, 'Evensong':
but this pinstriped night
where stars bleed into city lights,
where planes could be skywriting
the evening sky somehow,
where each constellation scaffolds the canopy,
allowing the universe to find its breath
in imperious and strange relations.

Amy used natural, yet striking, colours that worked to subtly complement the busy cafe space. This calming and inviting aesthetic was undertaken to augment the simple beauty of Brown's words, which were incorporated into the mural that depicted both an imaginary streetscape and houses from Amy's walks around the local area. She used acrylic paint, which was offset with gold and copper leafing highlights.
---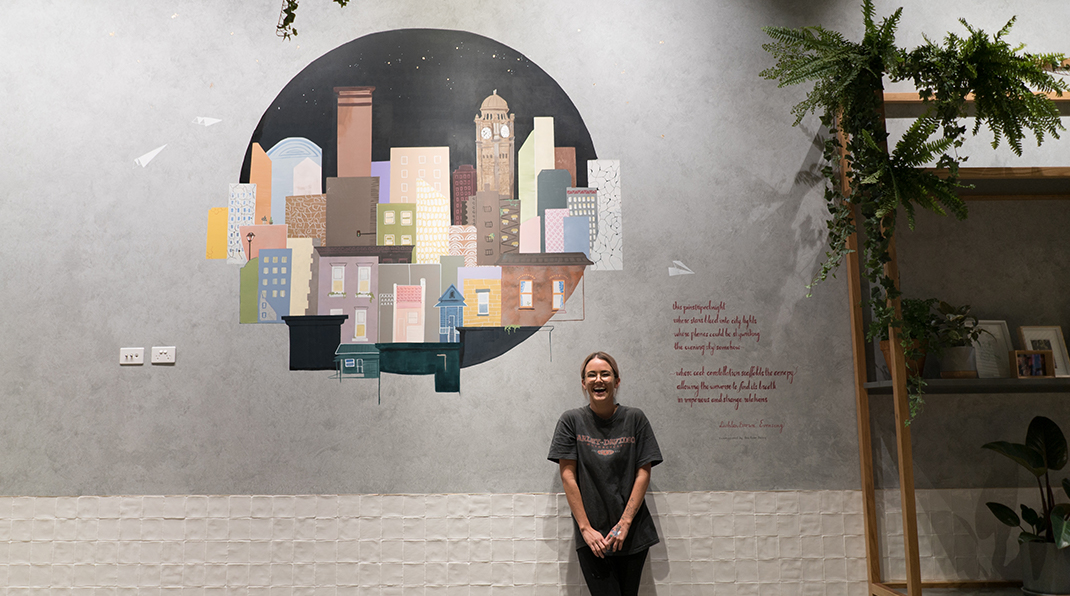 ---
ARTIST:
Amy is a professional artist, with extensive experience in the conceptualisation and implementation of art-based projects. Her keen focus is on meaningful placemaking through culture and art and her passion is for incorporating art into everyday life. Amy aims to imbue her artworks with social conscience.
---