Art Deco inspiration gets an injection of urban cool with high contrast interiors that spell out luxury through texture, tone and attention to all the little details. Guided by the concepts of wellness and luxury, every element of Portman House is thoughtfully designed to deliver a higher standard of living. A selection of one, two, and three-bedroom apartments, and three-bedroom terrace homes, offers something to cater to many lifestyles and life stages.

Images are artist impressions
Gentle curves and interiors inspired by the Art Deco spirit of modernity. Portman House is an example of refined design, taking a palette of luscious material and turning them into an immersive work of art for living well.
COLOUR SCHEME OPTIONS
Use the left and right arrows below to toggle through the dark and light colour scheme options for your new apartment at Portman House. Images are artist impressions.
Light
Dark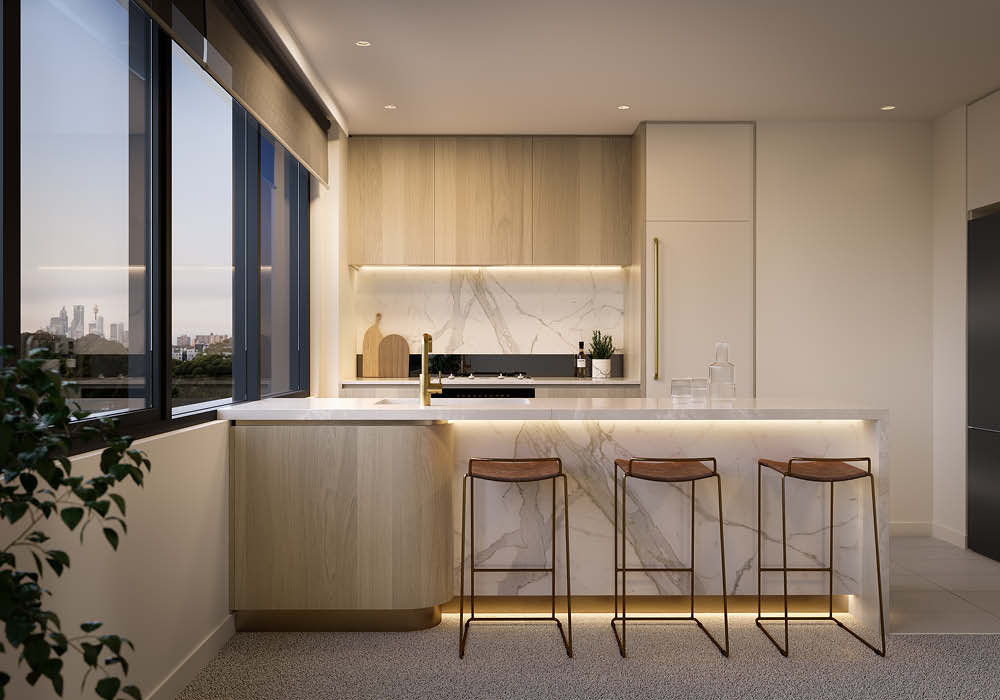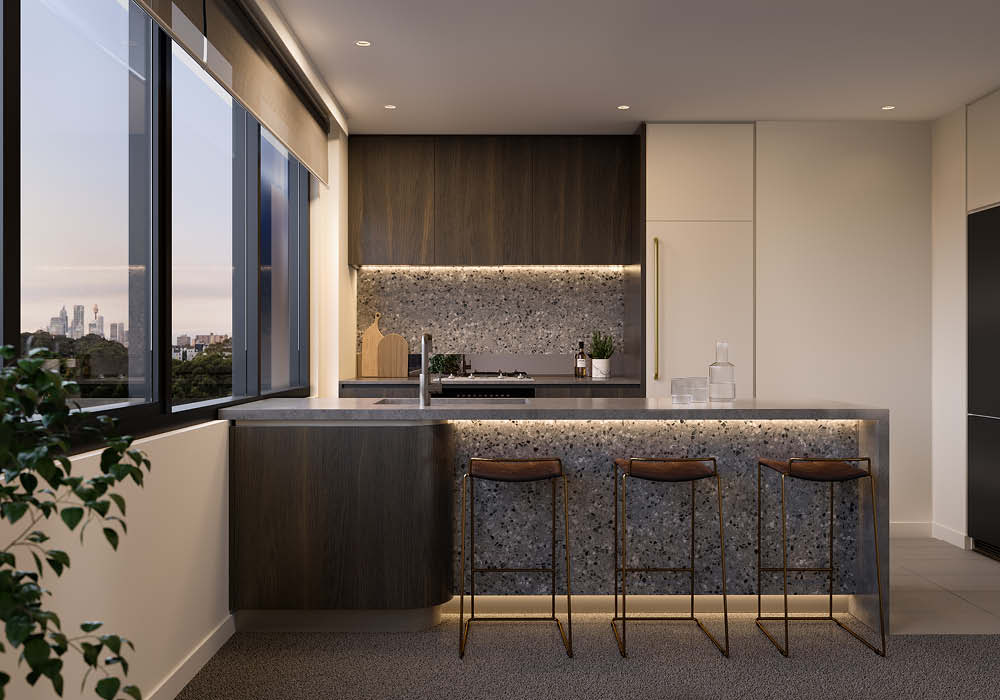 Residents will have the luxury of accessing two resident only spaces. The Body Space is a luxury wellness centre, lending the distinct yet related activities of a gymnasium and therapeutic spaces, the body finds activation, the mind contemplation. The Mind Space is a co-working Business Lounge reimagined with spaces to play, learn, collaborate, meet and work. Both spaces are a sanctuary and a place for community, achieving a delicate balance that embraces the Spirit of Well.'