Inspired by the golden age of modernism Portman on the Park presents a new concept in pure luxury apartment living, from the architectural studios of CO-AP and Mirvac Design. Boutique in scale, the three interconnected buildings enhance community connection while celebrating the individual. Floor to ceiling windows drink in the light and open up to a beautiful vista of lawn and treetops in the park opposite. The dual aspect of most apartments offers views of the Sydney CBD skyline and harmonises with nature to create light-filled airy interiors.

Watch video of the award winning architects
Images are artist impressions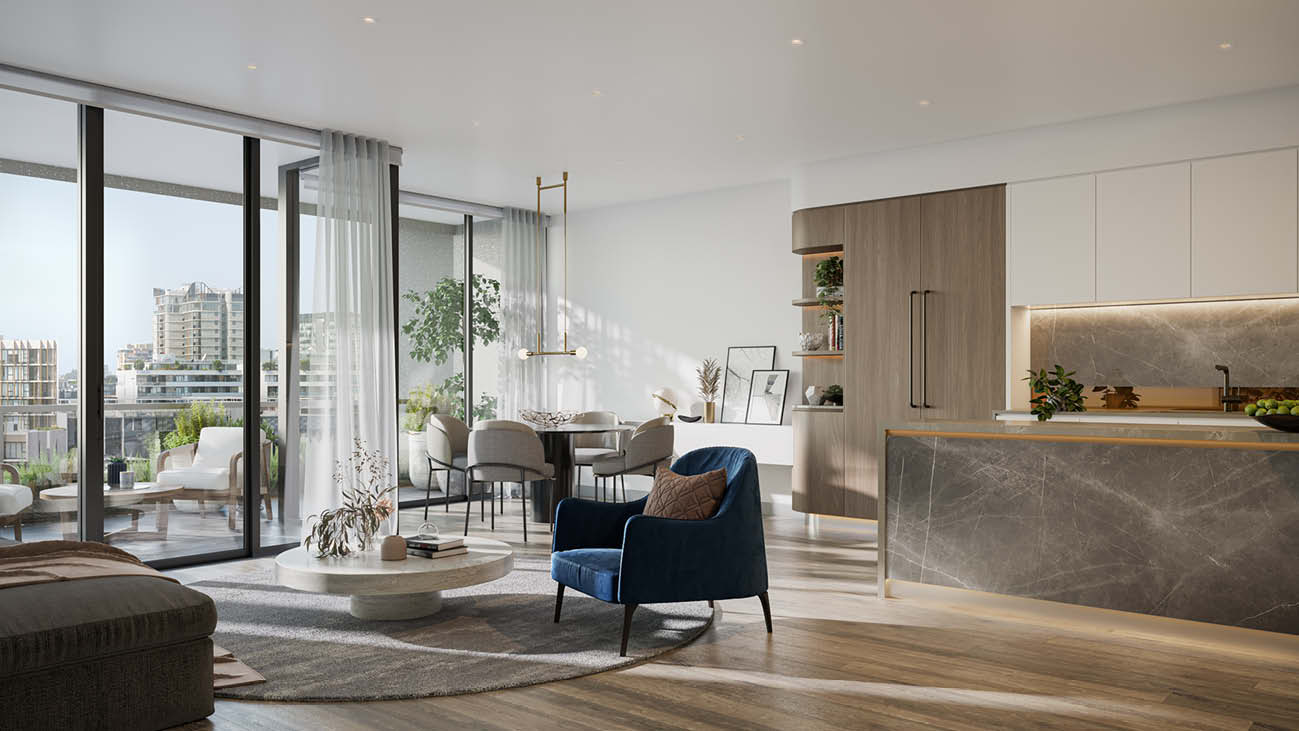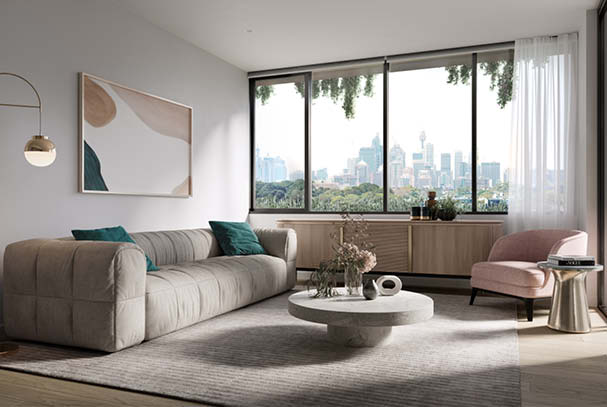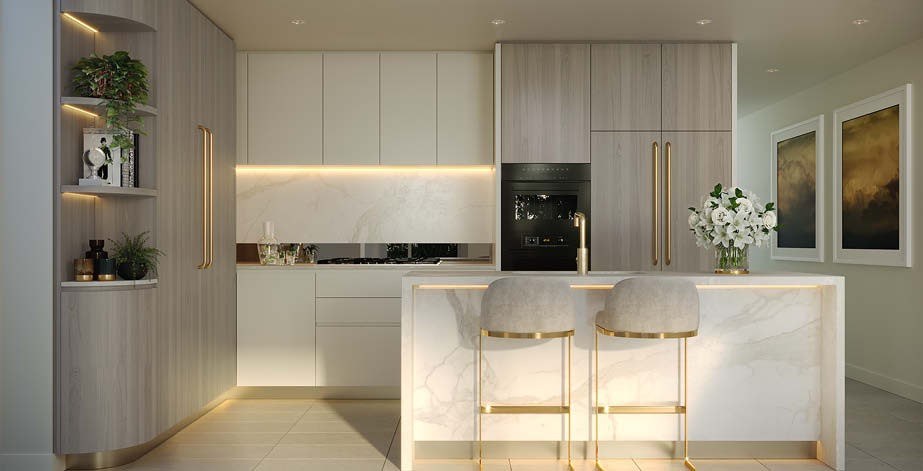 Enter a sanctuary of elegance and calm sophistication. Luxuriously large apartments are finished in precious materials, layered to quietly create an aura of refinement and relaxation. Muted tones accentuate tactility and texture, honouring the raw material and the crafter. Hard edges are softened by the sensual curve of joinery, every little detail finessed, beautiful and durable.
COLOUR SCHEME OPTIONS
Use the left and right arrows below to toggle through the dark and light colour scheme options for your new apartment at Green Square. Images are artist impressions.
Light
Dark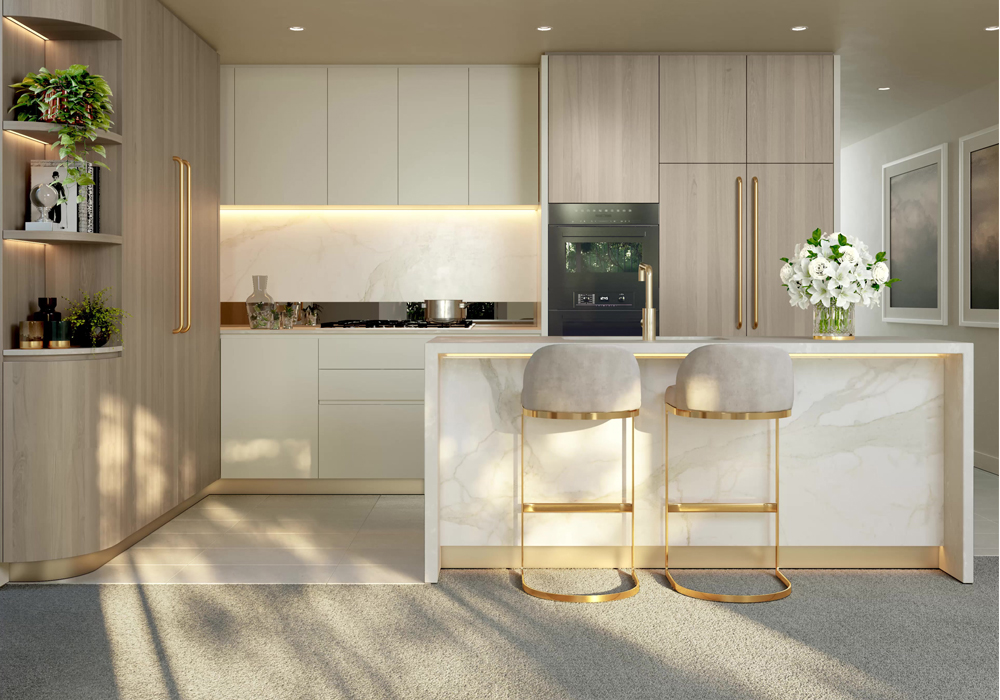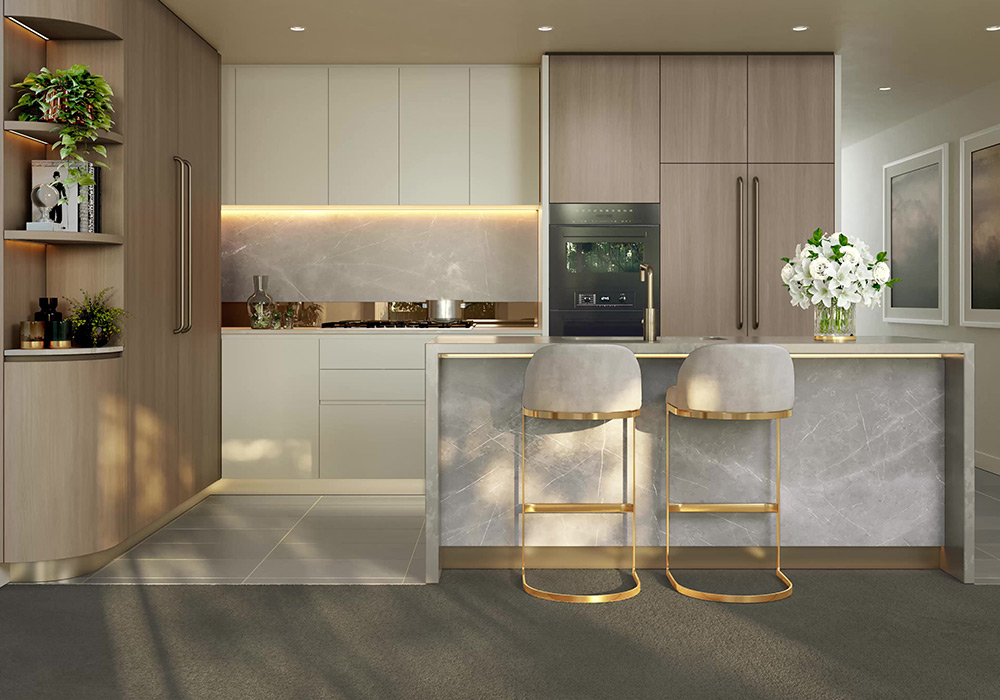 Residents will have the luxury of accessing two resident only spaces. The Body Space is a luxury wellness centre, lending the distinct yet related activities of a gymnasium and therapeutic spaces, the body finds activation, the mind contemplation. The Mind Space is a co-working Business Lounge reimagined with spaces to play, learn, collaborate, meet and work. Both spaces are a sanctuary and a place for community, achieving a delicate balance that embraces the Spirit of Well.
All images depicted are artist impressions^